Hello All,
We are glad to introduce you two new services we recently implemented (i.e., Single Sign-On (SSO) and self-service Password Manager Solution) which now enable users to access multiple applications using just a single set of credentials which can be managed by users with multi-factor authentication.
Single Sign-On (SSO) would mean that you no longer need to login to multiple screens with different login credentials for logging into each application.
Here is your single login screen for all the seminary's online software applications designated for you: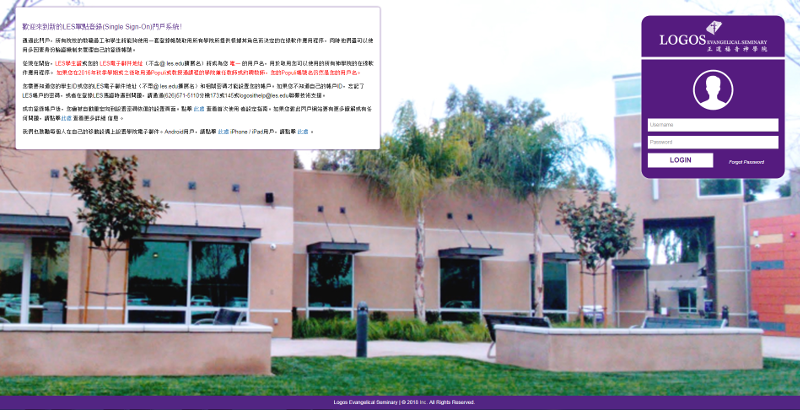 Logging into this screen would take you to the following screen from which you can launch all applications such as LES email box, Populi, ProQuest, and EBSCO, depending on your roles, available to you with just a single click.

In addition to it, with self-service Password Manager and multi-factor authentication, you no longer need to wait for the IT help desk to reset forgotten passwords.
Use the Forgot Password link and reset them in just a matter of few steps using recovery email or security questions.
In our continuous efforts to make campus IT more secure, we have implemented 2-Factor Authentication which means you may be asked to punch in a verification code that will be sent to you via email, to be able to reset your password.
We hope these initiatives will deliver a seamless, secure experience to use IT resources in a more efficient manner.
Thanks