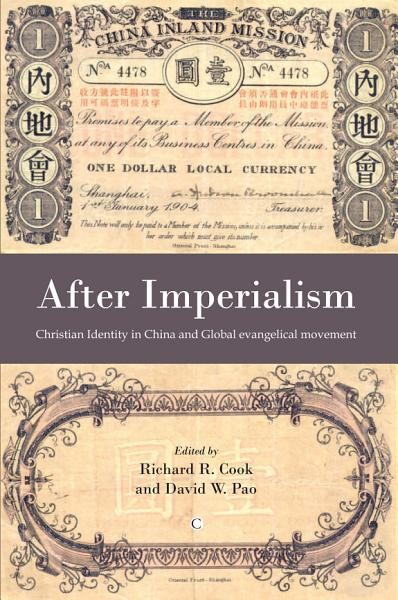 After Imperialism: Christian Identity in China and the Global Evangelical Movement
作者 Author: 柯立天 Richard R. Cook
類別 Category: 宣教視野 Perspectives on Missions
出版社 Publisher: Wipf and Stock Publishers
出版年份 Published: 2011
ISBN: 1608993361
頁數 Pages: 256
語言 Language: English
尺寸 Dimension: ‎ 6 x 0.64 x 9 inches
簡介 Description:
---
Is the Church merely a Western institution? Where does Christianity fit in with Chinese identity? Does Chinese Evangelism detract from Chinese culture? This collection of essays addresses Christian Evangelism within a historical context to China's diverse character, and explores prejudices and reactions to the evangelical movement throughout China. The contributors of this volume are committed to the belief that evangelicalism continues to have the historical assets and intellectual, hermeneutical and theological, tools able to contribute to the global church.
Review
"An important volume for both church circles and academic scholars, After Imperialism touches off the issue of evangelicalism that connects the world, yet also creates conflicts between peoples in the history of Christianity. It represents the valuable fruits of a unique meeting of historians, theologians, and Bible scholars on the two sides of the Pacific Ocean. Their dialogue contains reflections, challenges, and deliberation of the Protestant missions in China in the past and also in the future. It makes a major contribution to the new horizon of study in this field while examining old ones in scholarly light." -Peter Chen-main Wang National Central University Taiwan
"This book initiates a new, fertile conversation between biblical reading and understandings of modern Chinese history, informed by social science and post-colonial theory." -Richard Madsen Distinguished Professor and Chair Department of Sociology University of California, San Diego
About the Author
Richard R. Cook is Associate Professor of Mission History and Global Christianity at Trinity Evangelical Divinity School in Deerfield, Illinois. David W. Pao is Professor of New Testament and Chair of the New Testament Department at Trinity Evangelical Divinity School in Deerfield, Illinois.  
---