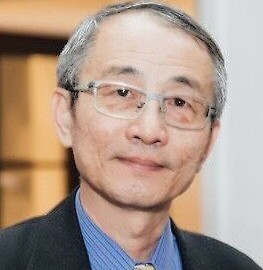 Rev. Samuel Liu, D.Min.
D.Min, Logos Evangelical Seminary;
Th.M, International Theological Seminary
Mandarin, Taiwanese, English
Rev. Liu was born in Tainan, Taiwan. He is married and has two grown sons. His wife Joyce served in North American China Evangelical Seminary and Logos Evangelical Seminary in the Taiwan Academic Affairs Office for many years. After graduating from high school in 1976, Pastor Liu went on to study social services at Tainan Theological Seminary. After graduation, he served at the Tainan YMCA for many years, leading the community in addition to holding camps and various community service activities. In 1986, he entered China Chinese Evangelical Seminary and received a Master's degree in Bible (MAR). In 1990, he attended Logos Evangelical Seminary then International Theology Seminary, obtaining a Master of Divinity (M.Div.) and a Master of Theology (Th.M). In 2008, he earned a Doctor of Ministry from Logos Evangelical Seminary.
Pastor Liu specializes in family and marriage counseling and training. He has received a range of professional training through the International Lifeline Association, Clinical Pastoral Care Association (CPE), Hospice Care, Haggai Institute and Asian YMCA Leadership training, and Post-Disaster Stress Counseling (CISM). He is also a certified national marriage counselor in China.
During his stay in the United States, he served as Senior Pastor of the Minnesota and Peace EFC Church, Director of Counseling/Training of the Chinese Family for Christ, Pastor of the FEC-SGV Church, and Director of the Agape Caring Center. In 2014, he returned to Taiwan and served as the Vice President, Dean of Students, and Assistant Professor of Logos Evangelical Seminary. He is currently the Dean of Students of Logos Evangelical Seminary in California.